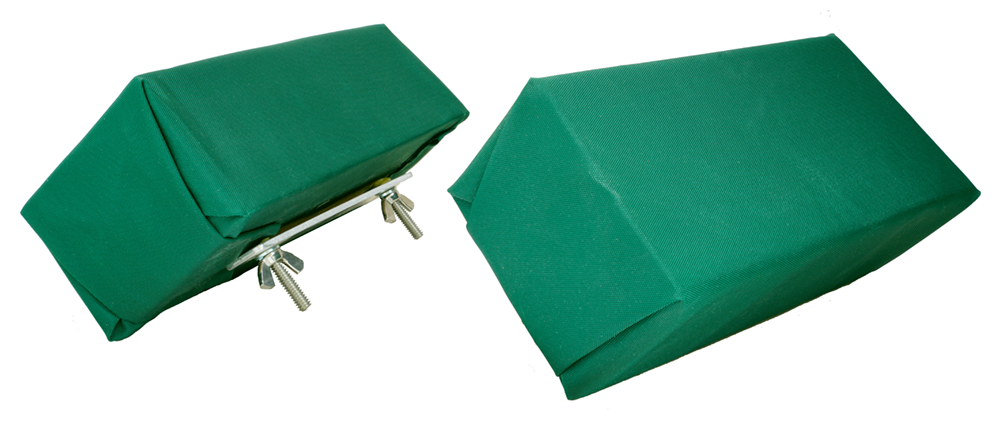 Block Yoke Pads, Clamp-on
Comfortable, rugged, yet lightweight block pads. Clamps onto yoke, no drilling required. Fits up to 1″ thick yoke – nearly every wood yoke.
4″ wide, 8″ long, 3″ thick. 1.3 lbs per pair.
Marine plywood. Nylon cover. A mix of comfy open cell foam for cushioning and followed by closed cell foam against the plywood so that your shoulders will never bottom out against the plywood.
Field approved by Northstar's General Manager. Bear carried a B 17 in IXP with wood trim over portages totaling over 16 miles, including Minnesota's 8.5 mile Grand Portage, using our Clamp-on Block Pads over the summer of 2020.